The Seven, a prophetic novel by Michael H Brown A coming sign? Events by a sinister personage? Disaster? In his first work of fiction, Brown pens the driving, suspenseful, and deeply spiritual story of a mysterious government property that harbors secrets relevant not only to a young cop who tries to investigate strange goings-on, but also to an equally mysterious and incredibly powerful old priest who joins forces with him to solve the mystery -- and try to prevent an end-times-like disaster!
CLICK HERE
---

__________________________________________________
GOD SHOWS HIMSELF IN OUTBACK OF AFRICA -- FROM POOREST HUMANS TO MOUNTAIN GORILLAS
By Michael H. Brown
Any trip to Africa is full of insights. This was my second one there. The first time, it was to Kenya and Tanzania for research on fossils alleged to show the origin of man (they did not). On this visit, the centerpiece was the apparition site of Kibeho in the small central African nation of Rwanda, and remarkable it was to see people who in some cases walked five or more days in order to be there for the anniversary Mass (sleeping in the forests).
There are not yet toilets with running water at the shrine of Kibeho, but they are working on that and the accommodations at a Marian Retreat Center two miles up a rutted dirt road are fine -- toilets, showers with hot water, and electricity. Still, this is a pilgrimage -- meant to have certain aspects that require sacrifice. It makes the experience all the richer.
It is impossible to equal, however, what the native people here go through. These are folks who literally have nothing but what is on their backs -- and what is on their backs is usually a hand-me-down t-shirt sent from America or Europe that has been stitched and re-stitched and is caked with mud (worn for months or even a year at a time, one priest said).
The youngsters crowd around you looking for anything whatsoever that you may have to offer and there is pandemonium when you so much as give one of them a holy card. Money is unheard of; they have only what they can barter -- beans, bananas, avocados (and in the higher eastern territory, potatoes).
At one point, I counted 38 kids gathered around me after walking down a path into their village and returning to the gate of the retreat center; they were hoping for a handout and staring in wonderment. Back in the village, their homes are fashioned, by and large, with mud bricks and their parents sleep in rudimentary beds while they find their bedding on earthen floor. One day we accompanied a Polish missionary priest who was headed for a pygmy village, but at the entrance he began handing out used blankets and clothing and there was nearly a riot when he ran out of things to give every person who dashed to his pickup (causing us to make a quick exit).
This apparition site is a magnitude poorer than Medjugore was in its impoverished earliest days and even poorer than places like Hrushiw in Ukraine (where during severe weather livestock still are taken inside homes, right there with the humans). Most of the children and adults roam barefoot, perhaps as the Blessed Mother herself did. The poverty sounds awful and in many ways it is, but it is the simplicity and humility here, said Mary, that drew her -- and makes Kibeho the purest of sites I have visited. You don't bring money because there is no place to spend it save perhaps for cell-phone minutes, a rosary or statue at the retreat house, or a beer at a makeshift "bar" that has sprouted near "downtown." A dime would be a fortune to a kid in Kibeho and awesome it is to see people who have only threadbare shirts sporting a Catholic medal someone has given them.
These are devout people who can teach foreigners how to pray from the heart. They break into dance during the liturgy. At the anniversary Mass on November 28, which was celebrated by two bishops and nearly forty priests (and lasted four hours), thousands praised God in song and dance and with pounding drums.
No one who has seen such a liturgy would criticize it -- not after they feel the way the Holy Spirit touches down here.
A priest south of Kigali told me at his mission center that the praise and drum-beating is so loud during Consecration on special feast days that the Host and Chalice vibrate in his hands.
At the moment of Consecration, the Africans break into applause. That seems strange and even improper until -- again -- one is there to feel it (they are giving a standing ovation to Jesus).
At the anniversary, they brought up sacks of potatoes and other items as an offering -- these people who really can't afford to give anything. No wonder Heaven has blessed this place with signs, including extraordinary solar phenomena!
It's also no wonder priests here witness constant miracles: when they wanted a life-sized Nativity at the Cana Retreat Center -- but were told it would cost as much as $8,000 just in shipping -- the priests prayed and out of the blue Federal Express chose their order in Warsaw to receive complimentary service as an example of how FedEx ships everywhere; the Nativity was shipped for free (although the priests felt compelled to give them several hundreds dollars). When they needed a chapel, a man was cured of cancer and in thanks donated the money.
What trials they have gone through here! After the genocide, priests were arrested for their alleged participation and so was the local bishop (though later acquitted).
The natives often bring yellow plastic jugs they scrounged from somewhere to Mass to have water blessed. It's a custom to water plants with Holy Water, something that began with the apparitions, where sprinklings of rain often came when Mary said she was blessing them -- and where in visions the seers saw the people as beautiful flowers that during blessings by the Blessed Mother are "watered."
I also spent time several hours from Kibeho at another Marian missionary outpost in Nyakinama where the priests have fashioned a gorgeous sanctuary (and are in great need of donations). They have a formation center, a seminary there, and a school for 2,000 local children. They cook porridge for that many each day and it is the best thing most of them will eat that day. Meat is affordable only once or twice a year.
Touching it is to see the respect -- richly deserved -- with which priests are held here.
It was these priests who escorted me. One of them, Father Mark, was kind enough to wake early one morning and take me to Volcanoes National Park where another priest had secured a government permit for me to view mountain gorillas.
I enjoy wildlife -- God's Creation (and in so many places, on the verge of extinction). There are less than 1,000 wild gorillas in the world.
At the park, I hitched a ride with a huge jeep that had to navigate about ten miles of the roughest road I have seen anywhere (rougher even than the savannah in Tanzania; these Land Rovers are not the Land Rovers you see in the U.S., which could never endure the punishment).
It was all lava stones and rocks and ruts leading up to the volcanoes and the mountainous territory of the gorillas that made Dian Fossey famous (in this very same area). You may have seen or heard about the movie, Gorillas in the Mist.
Hours of trekking up slippery paths that sometimes got very steep and were surrounded by stinging nettles brought us to the top of a mountain where we encountered the Umubano family of gorillas -- a family of 11 (we saw eight or nine), including an infant, youngsters, and the awesomely large male silverback who is head of the clan (him, you do not mess with).
For an entire hour we were within fifteen to twenty feet of these animals, and at one point a large gorilla came charging down the mountain straight for us. The guide had said not to run if that happened, and indeed, it wasn't really charging; it was simply traipsing down the mountain (which was perhaps 6,000 feet up, and very steep here; we often found ourselves on hands and knees). It veered off before it reached us.
What a delight it was to see God's Creation from such an elevation as well as to pray there -- literally, some days, above the clouds.
[Formation center and school in Nyakinama: Pères Mariens, B.P. 87 Kigali, Rwanda, Afrique, tel.: (250) 547-151 fax: (250) 546-148 (Dioceasan Curia) email: micnyakinama@yahoo.fr or Cana Retreat Center in Kibeho]
[resources: Our Lady of Kibeho, A Visit From Heaven, The Last Secret, and The Final Hour]
[also: Announcing a prophetic retreat in Louisiana]
[And: Messages of Our Lady of Sorrows and Immaculée Ilibagiza's website]
[see also: Dramatic warning from approved seer in Rwanda, Incredible similarities between apparitions in U.S., Europe, Africa, Shrines rise at mysterious African apparition site, and Major theologian says apparitions are met with resistance in Church]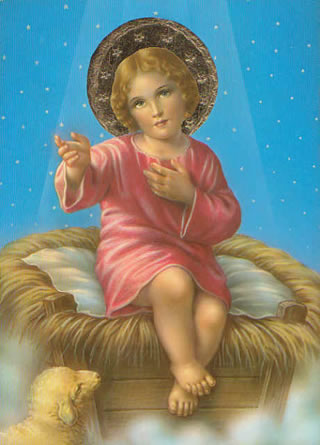 Share with Facebook or Twitter
Return to home page www.spiritdaily.com