Prophetic pulse: is 'coast clear,' or is God still warning?
---
U.S. Cardinal attacks immigration order
---
---
Canadian bishops lament mosque attack
---
Blog: 'know-nothing' Catholics
---
More on Knights of Malta feud (secular report)
---
*Shame: video shows man punching bishop
---
Newark auxiliary attacked during Mass
---
Errors in prophecy often due to 'premature expectation'
---
Annulments: the 'elephant' in the room
---
God is (really) there when you die
---
Encountering God in the confessional
---
Meditation: saints of the day Daily Prayer  Mass readings Homily of Day  Vatican Videos Mary's Message
---
Donations: we need and appreciate it!
---
Prophecy, spiritual warfare retreat: Atlanta
February Michael Brown retreat, Mass: Vero Beach
---
Click here to make announcement
See how a mother of 13 lost almost 100 pounds!
Perfect Valentine gift: home bath and body experience
Free Spiritual Guidance Series. It's a lifechanger!
Free Pieta Prayer Book with Your Order-Donation this month!
What if a crisis occurs and there's no doctor?
[See next column]
---
---
What everyone should know about exorcisms
---
Miracles from Perpetual Adoration
---
Health watch: beware of bleach
---
Click to e-mail this site to a friend
---
---
206 Tours Pilgrimages -- Celebrate Jubilee Year of Mercy in Holy Land, Italy, Fatima, Lourdes, Poland, Medjugorje and many more! Accompanied by spiritual director, Mass daily
Special Report (new): Knowing things in advance
---
copyright
SpiritDaily
Trump fires acting attorney general
---
'Take him seriously and literally'
---
White House will announce Court pick tonight
Will it be Gorsuch or Hardiman?
---
Mosque shooter had 'far-right' views
---
Is he really creating a 'theocracy'?
---
It's not a ban on Muslims -- it's balm for Christians
But Catholics attack president
---
Chaos alert: does new order change history?
---
Trump's daily tweets: 'fake tears!'
---
Forced euthanasia rocks Nertherlands
---
Seismologist: Canadian 'booms' not from quakes
---
Newly elected leader of European Union visited Medjugorje
---
Six hundred grave sites damaged
---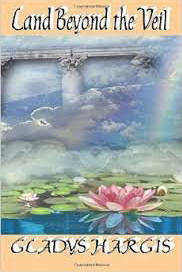 ---
New from Michael H. Brown: The Last Chance To Reclaim America
---