Church: a 'full-blown' civil war over doctrine?
---
Archdiocese denounces alleged 'seer'
---
Find joy by growing in discipline
---
Exorcist: yoga and Reiki can be entranceway for demons
---
Bishop who supposedly wanted Pope dead resigns
---
Altar refuses to testify in abuse case against archbishop
Cardinal Burke sent to investigate
---
Cardinal says remarried can take Communion when avoiding sex is 'impossible'
---
---
A look at what one mystic saw as the secrets of purgatory
---
Cause of Sister Lucia now in hands of Vatican
---
**The view from here: that envoy to Medjugorje
---
Special Report (new): prophecy from alleged stigmatics
---
---
Meditation: saints of the day Daily Prayer  Mass readings Homily of Day  Vatican Videos Mary's Message
---
Donations: we need and appreciate it!
---
Prophecy, spiritual warfare retreat Atlanta
---
Click here to make announcement
Angel of Fatima Chaplet of Adoration & Reparation, 100th Anniversary
The best organic, natural deodorant (aluminum free)
206 Tours Pilgrimages -- Celebrate Jubilee Year of Mercy in Holy Land, Italy, Fatima, Lourdes, Poland, Medjugorje and many more! Accompanied by spiritual director, Mass daily
---
---
Mayor wants exorcist to banish 'ghost'
---
---
Poll: Catholics, Jews, most popular
---
---
Click to e-mail this site to a friend
---
---
---
copyright
SpiritDaily
Turmoil: intelligence agencies withheld information from Trump
---
Another billionaire: president asks New Yorker to review spy agencies
---
Investigations continue into Russia and U.S. election
---
President calls connection 'nonsense'
---
Trump inaction on religious freedom order causes concern
---
Turmoil: now Labor nominee forced to withdraw
---
---
'Trump has exposed deep fault lines in Catholicism'
No request from White House as yet for papal meeting
---
Abortions in California at all-time low
---
Archbishop 'amazed' at media hostility toward President
---
How does Trump actually feel about homosexuals?
---
---
---
Dentist recalls amazing experience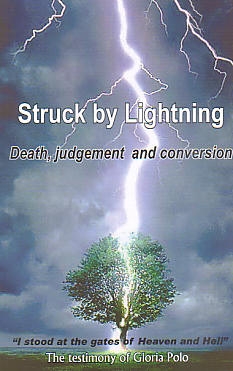 ---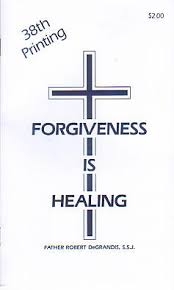 ---
New from Michael H. Brown: The Last Chance To Reclaim America
---