Müller: divorced and remarried can't receive
---
Bishops see trouble in Trump order on gays
---
Beyond the veil: Baptist sees Mary
---
---
Prophetic pulse: is 'coast clear,' or is God still warning?
---
Was punching of bishop a hate crime?
---
February Michael Brown retreat, Mass: Vero Beach
---
Meditation: saints of the day Daily Prayer  Mass readings Homily of Day  Vatican Videos Mary's Message
---
Donations: we need and appreciate it!
---
Prophecy, spiritual warfare retreat: Atlanta
---
Click here to make announcement
What if a crisis occurs and there's no doctor?
Perfect Valentine gift: home bath and body experience
Free Spiritual Guidance Series. It's a lifechanger!
Free Pieta Prayer Book with Your Order-Donation this month!
[See next column]
---
---
Is Pope the 'anti-Trump'? (secular report)
---
The shocking 'Young Pope' show
---
---
The sect that prophesied 'Armageddon'
---
Does God have a Hand in the Super Bowl?
---
---
Annulments: the 'elephant' in the room
---
Click to e-mail this site to a friend
---
---
206 Tours Pilgrimages -- Celebrate Jubilee Year of Mercy in Holy Land, Italy, Fatima, Lourdes, Poland, Medjugorje and many more! Accompanied by spiritual director, Mass daily
See how a mother of 13 lost almost 100 pounds!
Special Report (new): Knowing things in advance
---
copyright
SpiritDaily
Upheaval alert: violent protests at Berkeley over Breitbart editor
---
Report: Trump threatens Mexico
---
---
---
---
'Testy' exchange with Australia
---
Planned Parenthood: Gorsuch will overturn Roe
---
Evangelicals hail Court pick
A
n Episcopalian
---
The horror of child enslavement
---
---
What about when Bill Clinton said this?
---
Steve Bannon in own words (to Vatican conference)
---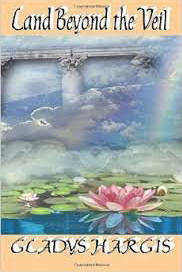 ---
New from Michael H. Brown: The Last Chance To Reclaim America
---