Did Francis really open door to Communion for divorced/remarried?
---
---
In Australia, startling claims of abuse
---
Media trends afoot: from a Vatican dispute to 'Lady Gaga'
---
A true Joseph: Maria Esperanza's miraculous marriage
---
Beyond the veil: Baptist sees Mary
---
Meditation: saints of the day Daily Prayer  Mass readings Homily of Day  Vatican Videos Mary's Message
---
Donations: we need and appreciate it!
---
retreat: Atlanta
---
Click here to make announcement
'Apparition Hill', Columbia, MD, Feb. 12, 2pm, Buy tickets now!
Free Pieta Prayer Book with Your Order-Donation this month!
206 Tours Pilgrimages -- Celebrate Jubilee Year of Mercy in Holy Land, Italy, Fatima, Lourdes, Poland, Medjugorje and many more! Accompanied by spiritual director, Mass daily
What if a crisis occurs and there's no doctor?
Free Spiritual Guidance Series. It's a lifechanger!
[See next column]
---
---
---
---
Italian priest in horrible scandal (caution, explicit)
---
---
A St. Michael cathedral in Alaska
---
Click to e-mail this site to a friend
---
---
See how a mother of 13 lost almost 100 pounds!
Special Report (new): Knowing things in advance
---
copyright
SpiritDaily
---
Iranian leader mocks President
---
A new leader who is everywhere
---
A coming constitutional crisis?
---
---
Ivanka and Jared stopped president from gay rollback
---
---
Health watch: what's true and not about vinegar?
---
---
---
---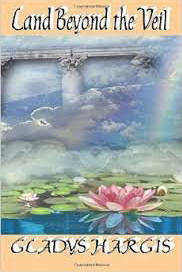 ---
New from Michael H. Brown: The Last Chance To Reclaim America
---