Health watch: cell phones and the growing 'epidemic' of brain cancer
---
Did Pontiff take another poke at Medjugorje?
---
Pope reveals 'anti-stress' secret: letters to Saint Joseph
---
Italian bishops deplore 'vulgar' posters
---
Archbishop who supported apparition resigns
---
---
---
Media trends afoot: from Vatican dispute to 'Gaga'
---
A true Joseph: Maria Esperanza's miraculous marriage
---
Meditation: saints of the day Daily Prayer  Mass readings Homily of Day  Vatican Videos Mary's Message
---
---
retreat: Atlanta
---
Click here to make announcement
Purchase a lunch box cooler and receive a free divine mercy magnet!
Free Spiritual Guidance Series. It's a lifechanger!
Trump Should Have This On His Desk!
'Apparition Hill', Columbia, MD, Feb. 12, 2pm, Buy tickets now!
206 Tours Pilgrimages -- Celebrate Jubilee Year of Mercy in Holy Land, Italy, Fatima, Lourdes, Poland, Medjugorje and many more! Accompanied by spiritual director, Mass daily
What if a crisis occurs and there's no doctor?
[See next column]
One of the most unbelievable stories ever told!
---
Mail: amazing cases of knowing things in advance
---
Report: Jesus appeared to prison guard torturing Christians
---
---
---
Mom's blindness was cured after visiting church
---
Click to e-mail this site to a friend
---
---
See how a mother of 13 lost almost 100 pounds!
Special Report (new): Knowing things in advance
---
copyright
SpiritDaily
U.S. investigates plane that flew too close to Trump
---
Gorsuch 'demoralized' by remarks
---
---
---
---
The priest who sides with Trump
---
Fukushima radiation so high a robot can't last
---
Pope again rails against 'walls'
---
---
Signs: thousands of bees wash ashore in Florida
---
What if the internet stopped working?
---
Conway says CNN is not 'fake news'
---
'Oh, no, not The New York Times again!'
---
---
New: healing power of sacraments!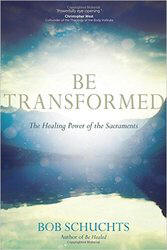 ---
New from Michael H. Brown: The Last Chance To Reclaim America
---