Revelation: the hidden, heavy life of Joseph
---
Clear your 'mailbox' to receive Grace
---
Exorcist emphasized that apparitions of Mary are most potent against the devil
---
Occult America? The hidden undercurrent
---
Pope invites Catholic charismatic, Pentecostals, Evangelicals to Rome
---
Miracle approved for Solanus Casey
---
Images in clouds and other peculiarities
---
Relics of St. Nicolas will leave Italian town for first time in 930 years
---
Meditation: saints of the day Daily Prayer  Mass readings Homily of Day  Vatican Videos Mary's Messages Mirjana's message Papal tweets
---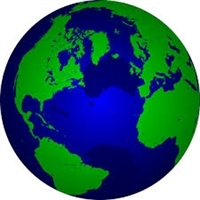 Special Report (new, prophecy): tsunamis, war, quakes?
Donations: we need and appreciate it!
Toronto retreat: Michael H. Brown, May 20
---
Click here to make announcement
New book by author of Penance, Bob Kunzinger
Order 100 Divine Mercy Bumper stickers for your Parish -Special price if you order today....free shipping!
Magnificat Tours Pilgrimages - Fatima & Lourdes (Aug and Oct), Medjugorje (May, June, Sep, Oct), Italy (Sep), Holy Land (Nov), 877-333-9290
'A retreat designed for you'
'Most unbelievable story ever told'
[See next column]
---
---
Fatima and God's language of love
---
The forgotten message of the Fatima angel
---
---
Author: Russians were behind shooting of John Paul II
---
Do Christians really need to withdraw and regroup?
---
Click to e-mail this site to a friend
---
---
206 Tours Pilgrimages -- Celebrate Jubilee Year of Mercy in Holy Land, Italy, Fatima, Lourdes, Poland, Medjugorje and many more! Accompanied by spiritual director, Mass daily
---
copyright
SpiritDaily
Discerning a visionary: is world situation as 'fragile' as it has ever been?
---
---
Church leaders welcome Trump's religious-freedom reforms
---
North Korea claims assassination attempts
---
'New religious-freedom just first step'
---
Mel Gibson now free of 'demons'
---
Does this oil cure prostate cancer?
---
---
Michael Brown's books on Kindle
---