'Harvey' sweeps ashore, packing huge punch
Downgraded but still posing disastrous threat
Landfall near Corpus Christi ('Body of Christ')
---
---
Unprecedented flooding in northwestern Ireland
---
Catholic school removes statue of Jesus
---
---
Feds talking about 'black sky' catastrophe
---
When will White House free sisters from health mandate?
---
If 'sign' in sky portends war, can it be a civil one?
Last total eclipse was before plague
---
The longevity benefits of less eating
---
---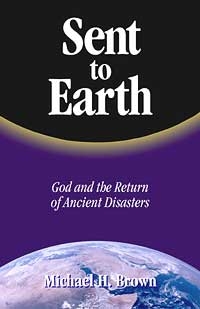 Said Mother Angelica of Sent To Earth: "If you didn't buy his book, you're missing it. It's not a scary book; it's a very good book. If you haven't bought it I would buy it. I think it's a great book, just terrific. I think it's important for my future and your future. I want you to read Sent To Earth. Why? It's logical, it's truthful, it's sensible, and it's God's way of saying, 'Let's be ready.'"
In case of outage, go to backups:
www.spritdaily.org or
www.spiritdaily.net
---
`